Kingdom

Animalia

Phylum

Arthropoda

Class

Trilobita

Order

Phacopida

Suborder

Cheirurina

Superfamily

Cheiruroidea

Family

Encrinuridae

Binomial Name

Frencrinuroides capitonis
(= Encrinuroides capitonis )
Formation

Pooleville Member, Bromide Formation

Locale

Criner Hills, Carter County, Oklahoma

Age

Late Ordovician (Sandbian)

Notes

This trilobite lies in a bed of brachiopods.

The genus was renamed from Encrinuroides to Frencrinuroides by P.J. Lesperance and S. Desbiens in "Selected Ordovician trilobites from the Lake St. John District of Quebec and their bearing on systematics." in Journal of Paleontology Memoir, 42(S69):1-19, 1995.
---
Image Files
In addition to viewing the images on this page, you have the option to download the detailed (and large) image files, or to display the detailed files in your browser. (Refer to the buttons below each image.)
---
Display Size Images
Frencrinuroides capitonis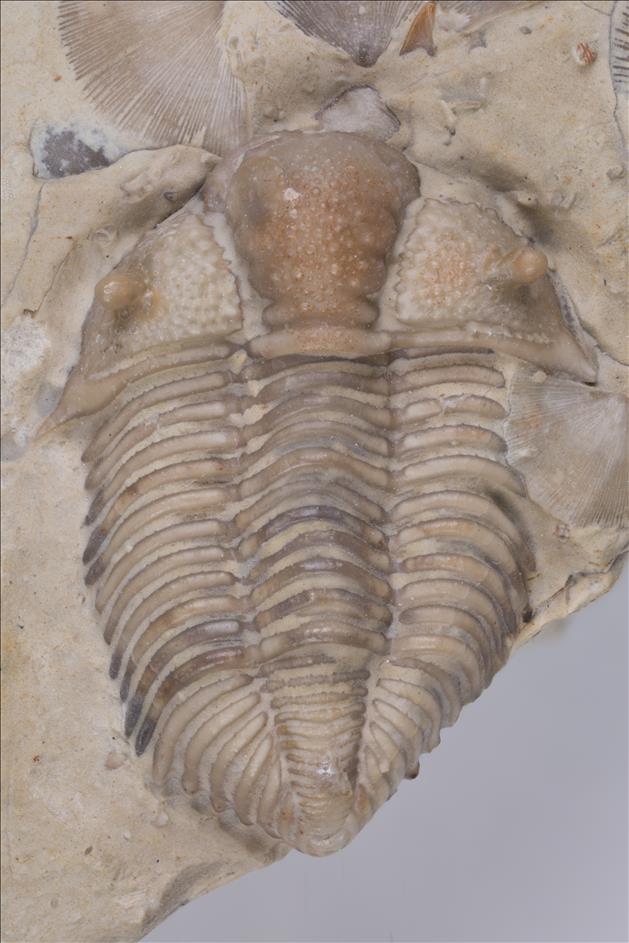 Frencrinuroides capitonis left side