Kingdom

Animalia

Phylum

Arthropoda

Class

Trilobita

Order

Asaphida

Suborder

Asaphina

Superfamily

Asaphoidea

Family

Asaphidae

Binomial Name

Asaphus kowalewskii
Formation

Asery Level, Vilpovitsy quarry

Locale

St Petersburg region, Russia

Age

Middle Ordovician

Restoration

Minor restoration along repaired fractures in shell.

Notes

With its long narrow eye stalks this is the most famous of the Asaphus triliobites. But it didn't come out of nowhere. From the plain A. lepidurus to the frog eyed A. cornutus to A. punctatus with its stubby medium length eye stalks to A. intermedius with its longer eye stalks, as well as other stalk eyed Asaphus trilobites not in my collection, this trilobite had plenty of precursors. In all cases the point of having the eyes on stalks was to allow the trilobite to stay buried in the mud while being able to see prey coming close enough to grab, and no doubt,to see potential predators to avoid as well.
---
Image Files
In addition to viewing the images on this page, you have the option to download the detailed (and large) image files, or to display the detailed files in your browser. (Refer to the buttons below each image.)
---
Display Size Images
Asaphus kowalewskii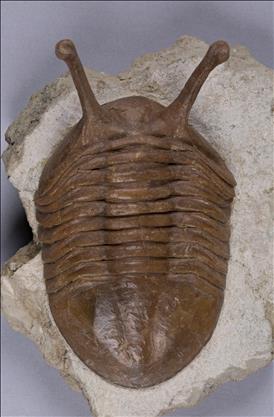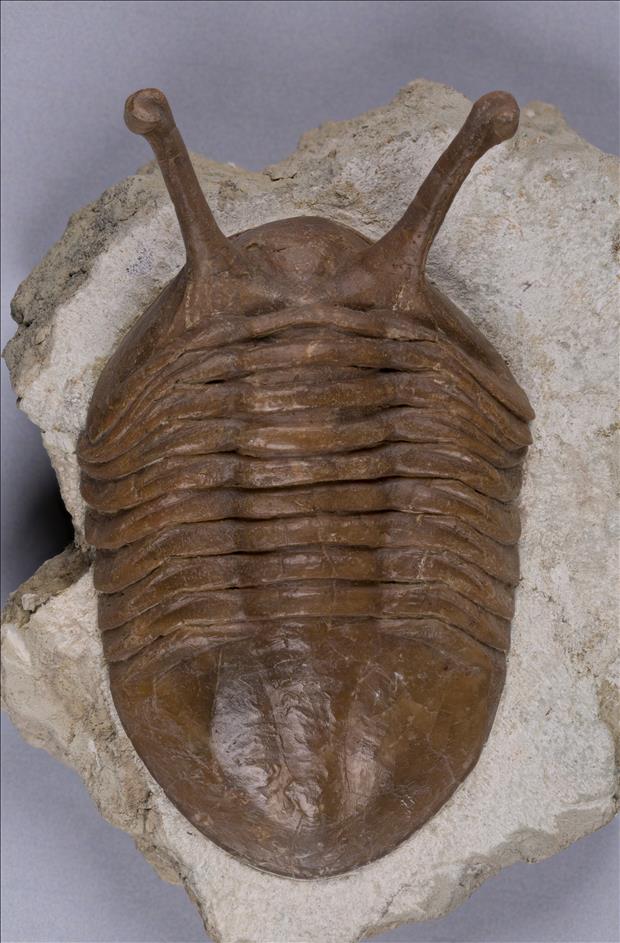 Asaphus kowalewskii dorsolateral view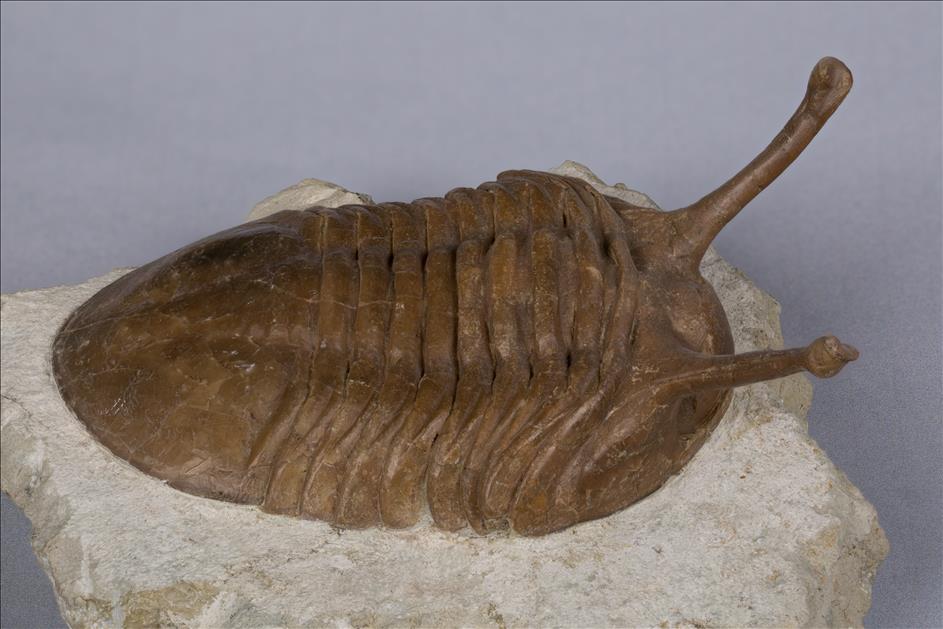 Asaphus kowalewskii front view